Summer is probably one of the most social seasons to bring people together since most people like to hibernate during the colder months. But summer isn't over yet so it's time to squeeze in as much fun as possible. Here's how to look fabulous, whatever occasions you have an invite for this season.
A Wedding: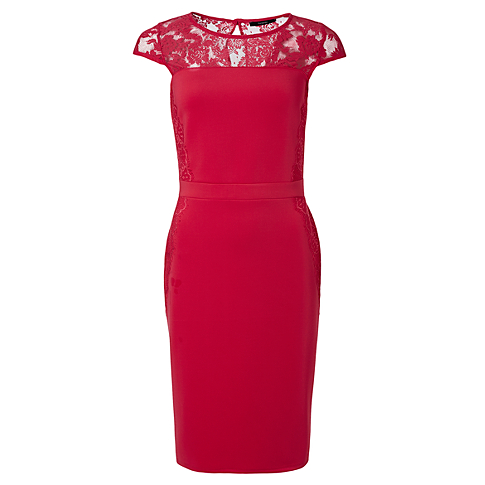 Rarely does a summer go by without an invite to a wedding, and you'll naturally want to look amazing when being surrounded by people you love. There are three rules when it comes to dressing for a wedding – not too short, not too tight and definitely never wear white!
Indulge in a new dress – the Lace Paneled Bodycon Dress  from the womens clothing from George would be perfect. Just figure-hugging enough to turn heads, and in a gorgeously summery cerise, this dress has lace panels around the neckline and down the sides for a demure but sexy look.
Instead of the classic black shoe, why not work nude peep toes with this dress instead and let the color really pop?
A Christening: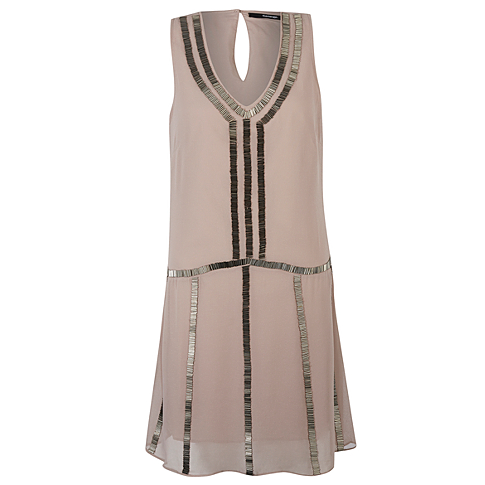 Christenings are lovely occasions to celebrate, and there's usually no need to dress up to the extent of a wedding. Flapper style dresses are having a moment, thanks to The Great Gatsby movie release, and a pretty embellished flapper dress in a soft blush would be perfect for celebrating a new arrival in style. Just add silver strappy sandals – although watch the heel height; you don't want to be worrying about being asked to hold the baby!
Birthday BBQ's: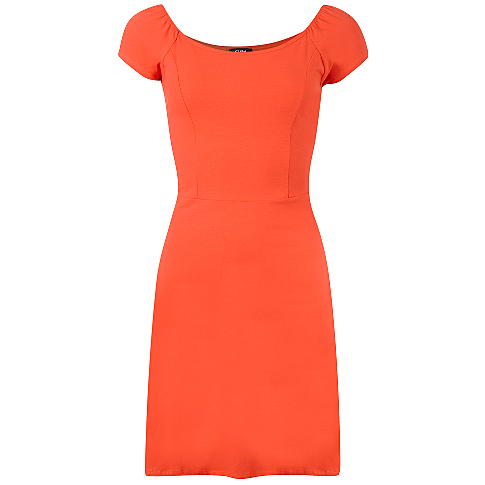 Summer weekends are usually chock-ful of BBQ invitations, with some being very casual get-togethers and others a bit more special. A celebration BBQ, such as a birthday, usually requires a smart/casual outfit, and a sexy summer dress would be ideal. A skater style in a bright color hue such as orange or cobalt blue would look fantastic. Keep the look young with flip flops, wedge heels or even a converse sneaker – and just add burgers!
Summer Work Party:
If you're lucky enough that your company has a summer party as well as a Christmas one, take the opportunity to let your colleagues see your out of office style. Why not try out the jumpsuit trend, for a trendy take on formal style? Try high waisted or wrap around styles for flattering figure fixes, and wear shoes with a decent platform heel to raise the hemline.
When you look good, you feel good, and you want to feel great and really enjoy the summer occasions that you have on the calendar to look forward to. Don't shy away from color or trying out new styles – when the sun is shining, anything goes! Except wearing white to a wedding, of course. That's always a no no, no matter how high the mercury rises!
xo
Nicole
Let's Connect:  Bloglovin'  Facebook  Twitter  Instagram  Shop
*This is a sponsored post*